FAQ02773 of General Purpose Relays FAQ
Question
What does the "D2" in MY[]N-D2 General-purpose Relays indicate?

When transistors are used to operate relays, any effects on the transistor caused by the surge, such as deterioration and breakdown, will be eliminated.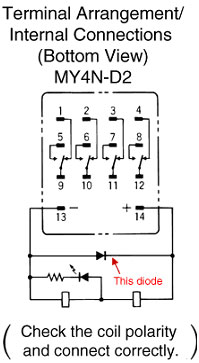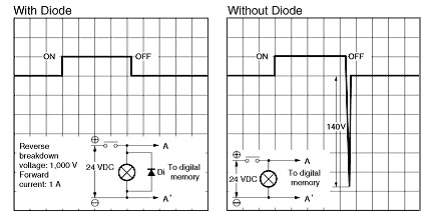 Note:
1.Make sure that the polarity is correct.
2.The reset time will be longer, but it will still be within 20 ms.
3.Diode characteristics:
Reverse breakdown voltage: 1,000 V
Forward current: 1 A