FAQ01851 of Power Controllers FAQ
Question
Which terminals should the G3PX Power Controller inputs be connected to?

It depends on the type of input.

(1) 4 to 20-mA or 1 to 5-V Inputs


Terminals: 4 and 5
Note:The terminals are the same (4 and 5) for both current and voltage inputs.
Input impedance: 250 Ω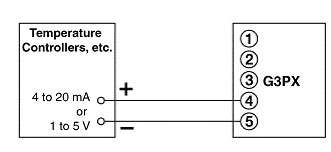 (2) Analog Inputs Using External Main Setting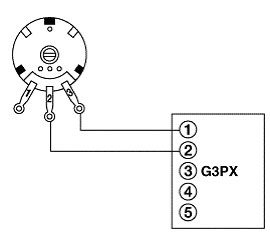 (1) Power ON/OFF Pulse Signal Inputs

(2) Contact ON/OFF Pulse Signal Inputs
Note:There is only one input of whatever kind. The G3PX may be damaged if there is more than one signal is input.