FAQ01969 of Power Controllers FAQ
Question
What are the conditions for detecting disconnection for G3PX-2[][]EHN-CT Power Controllers that detect disconnection for multiple heaters?

The disconnection detection conditions are listed below.

1. The load current must be 1 A min.


2. The CT detection current must be 30% or higher of the rated maximum load current.


Note:Increase the number of CT turns if the CT detection current is 30% or less.


3. Up to five heaters can be connected (20% multiple heater disconnection detection characteristics)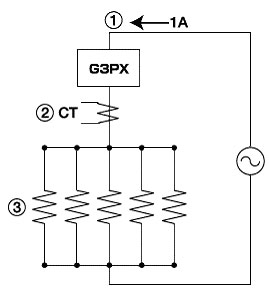 Care must be taken because the following phases are not detected by heater disconnection detection.