FAQ02034 of Power Controllers FAQ
Question
For the Electrical Regulator "G3PX" with the constant-current function, can protection be provided with the G3PX against load short circuiting?

No. Protection is not provided.
If short-circuit current flows, the elements will be destroyed before the constant-current or overcurrent detection currents operate. To protect the G3PX from short-circuit accidents, connect a quick-burning fuse.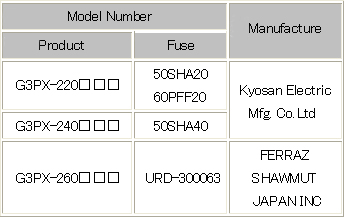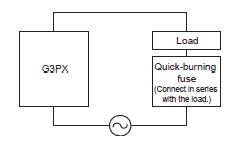 Applicable Models: G3PX-2[][]EC/ G3PX-2[][]DC